Fiber Connectivity Using Rack Mount and Wall Mount Enclosures
As you learn more and more about how fiber can transform the way you design systems,  as with copper – you'll find yourself mananging a lot of fiber runs. Here are several options on how to approach fiber management and distribution.
Unlike twisted pair copper (CAT6, CAT6A, etc.) fiber optic cable terminations are smaller and have a higher-density (more connectors in a smaller space). Also, instead of attaching one connector per cable, micro-distribution fiber can have 2, 4, 6, 12, 24, up to 114 strands in the same cable jacket.
---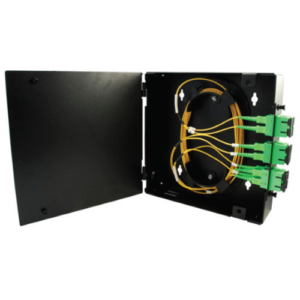 Wall Mount Enclsoure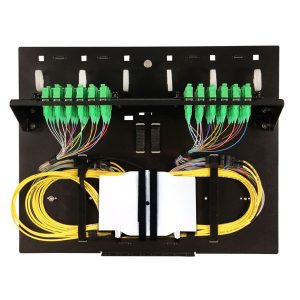 Rack Mount Enclosure
---
Design Notes
---
There are four steps to determining the size enclosure you'll need:
Determine the number of fiber strands coming in to the enclosure.

Determinte the connector type each strand will  have connected to it

Chose the appropriate fiber termination modules you will need.
Each Wall Mount and Rack Mount Enclosure can accomdate from (1) to (12) Fiber Adapter Plates they  adapter plates available in a variety of configurations.
---
Wall Mount Enclosures
---
Wall mount enclosures are preferred at the equipment location where there is not a 19″ equipment rack or the equipment will be mounted in a cabinet or shelving.
Sizes and capacities include:
Extra Small – holds (1) adapter plate

Small – holds up to (2) adapter plates

Medium – holds up to (4) adapter plates

Large – holds up to (8) adapter plates

Extra large – holds up to (12) adapter plates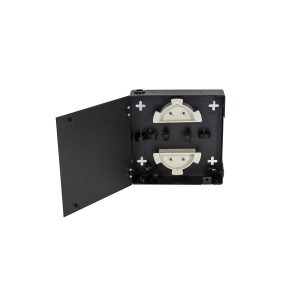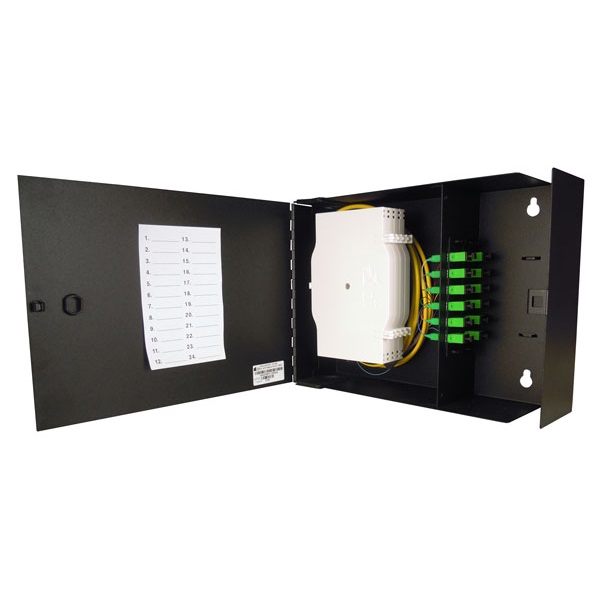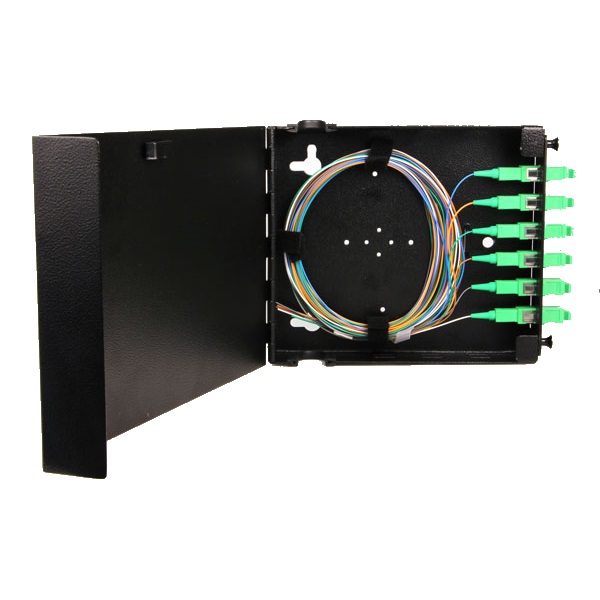 ---
Rack Mount Enclosures
---
Allowing the ultimate in fiber management flexibility, rack mout enclosures protect and organize multiple fiber runs into the rack environment. Featuring 1, 2, 3, and 4 rack unit (RU) sizes, all models have a slide out master panel for easy access to terminations, fiber management and splicing.
Sizes and capacities include:
1RU – holds up to (3) adapter plates

2RU – holds up to (6) adapter plates

3RU – holds up to (8) adapter plates

4RU – holds up to (12) adapter plates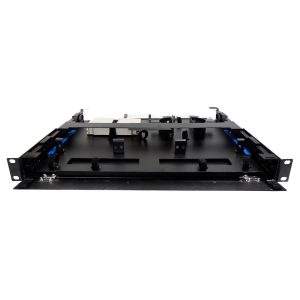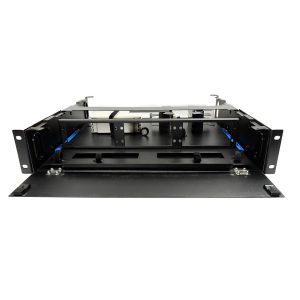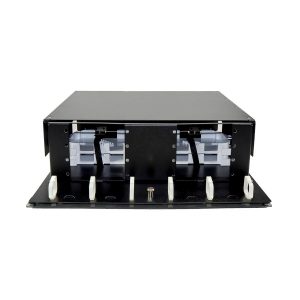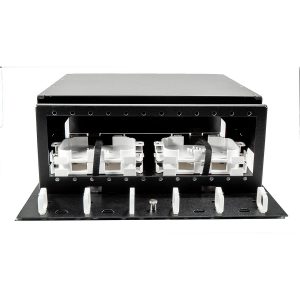 ---
Fiber Adapter Plates
---
One of the key concepts of terminating the number of fiber runs is the fiber connector plate. These come in several configurations for both single mode and multi mode LC, SC, and ST connectors, in a variety of fiber counts: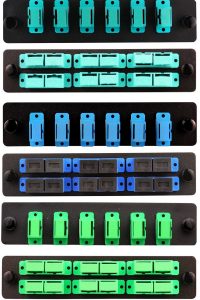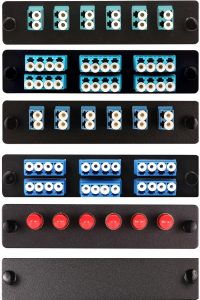 ---
Fiber Optic Patch Cables
---
Complete your fiber connections from the rack enclosure to each fiber product in your rack with pre-teminated fiber patch cables in lengths from 0.5m to 10m in single mode and multi mode types.
---